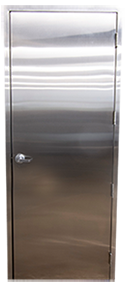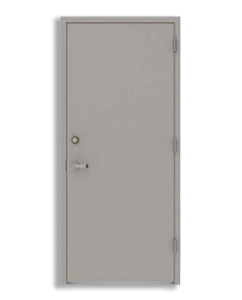 NCHM manufactures Hurricane Doors compliant with Florida Building Code (FBC-2020 FL#17823) and Texas Department of Insurance (TDI-DR-495) Specification in both Stainless Steel and Galvanneal.
Stainless Steel
Galvanneal
Commonly Found In:
Coastal Communities up to 50 Miles Inland
Commercial Exterior Entrances
Municipalities
Utility Providers Exterior Entrances
First Responders Exterior Entrances
Storage Facilities
Installation
Assemblies can be installed at any height on the structure as long as the design pressure rating is not exceeded.
Wall Framing – spruce, pine, or fir wood; Grouted CMU Block and Poured Concrete Wall (min 3000 psi).
Installation Fasteners – Wood – (min) 3/8" Grade 5 lag screw Masonry Grouted CMU Block and Concrete: (min) 3/8" Dynabolt sleeve anchor.