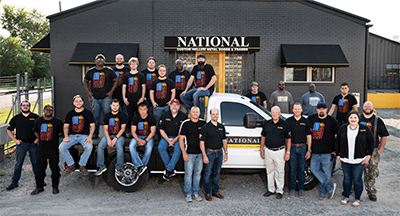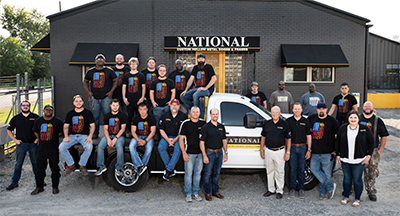 The Mathews family continues National Custom Hollow Metal's (NCHM) four decade long tradition as a family-owned business in Little Rock with a focus on meeting the needs of the growing custom hollow metal doors and frames market.
National Custom Hollow Metal offers an extensive range of custom-crafted stainless steel and galvanneal metal doors and frames to accommodate your project planning and expedite your building schedule. Whether destined for heavy-duty industrial environments, hospitals and laboratories, restaurants or storefronts, our doors are expertly crafted to precise tolerances and exact specifications out of materials specifically chosen to ensure superior durability, appearance and ease of operation.
We work closely with DHI, NAAMM, Underwriters Laboratories and Warnock Hersey to insure we can meet any industry standard or labeling demand that you request.
Our competent team of estimators are CDC and AHC trained and have the experience to answer any questions you may have about if a door or frame can be manufactured to meet your projects specifications.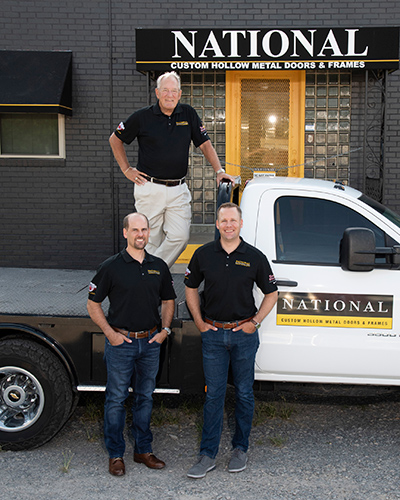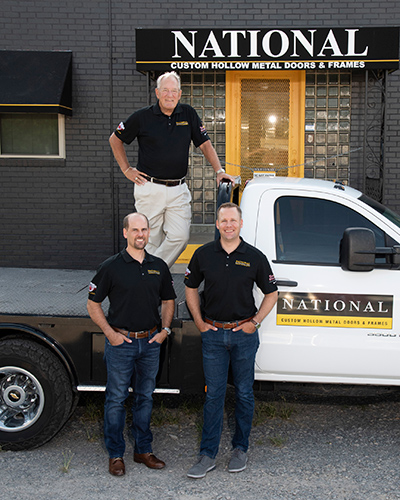 Within our expansive facility we have a manufacturing process engineered specifically for quick ship custom-crafted products including:
1. Our sales/estimating staff has the experience in the industry to offer specialized insight about meeting specific requirements and help guide our customers to the best product for the job.
2. All products produced by NCHM meet rigid quality specifications. Custom-built steel doors, frames and components are designed for industry-wide application and decades of constant use. NCHM is affiliated with NAAMM-HMMA and DHI.
3. NCHM has certifications from Warnock Hersey and Underwriters Laboratories Inc. that allows labeling of doors and frames for 3 hours, 1.5 hours, 45 minutes and 20 minutes.
4. NCHM offers galvanneal and stainless steel doors and frames constructed to conform to Commercial and Federal Specifications. They are fabricated from premium-quality steel in accordance with ASTM A366, or galvanized steel in accordance with ASTM A525, or stainless steel in accordance with ASTM A240.
5. Our facility includes several unique and cost effective processes and practices to enhance manufacturing quality and capability.
6. NCHM is proud to be associated with SolidWorks, AMADA, ZSAB, HMMA, DHI, UL, WH, 3M, and PPG.
Our Examplar Projects:
University of Pittsburgh Bio Medical Research Center
Kansas State University Bio Security Research Institute
University of Notre Dame
Texas Christian University
Tyson Foods
Frito Lay
Monogram Meats
United States Embassy in Panama City
Parkdale/King Pharmaceutical
Merck Pharmaceutical
Barr Labs
Helen Diller Cancer Research Center
Otero County Correctional Facility
Water Pollution Facilities
Dallas Cowboys Stadium
Kansas City Royals Stadium
Quicken Loans Corporate Headquarters
Glenstone Museum