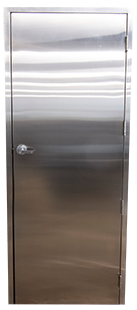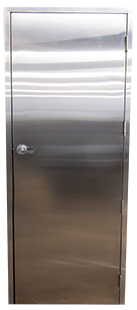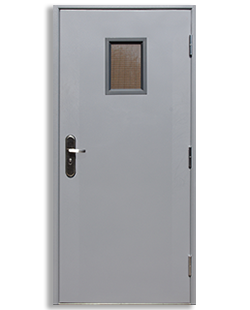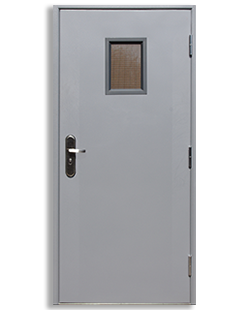 National Custom Hollow Metal developed Sound Safe to meet the need for a faster production cycle option than was available in the marketplace. NCHM offers Sound Safe in Quick Ship and Hot Rush timetables of 5-10 days for limited quantity orders. Standard Galvanneal lead times are 3 weeks. Think of NCHM when you need a few sound rated openings fast.
NCHM's Sound Safe Assemblies come in both single and pair opening sizes. Galvanneal single sizes are a rating of STC 51 and STC 37. Our galvanneal pair options include STC 45 and STC 34 ratings.
Included in our Assembly Package
All units come as an assembly package including door, frame, hinges, gasketing seals, flat thresholds, and door bottoms of either a brush sweep type or retractable auto door bottom.
Lab Tested ASTM E90 Sound Transmission Loss Test
Galvanneal STC Levels Achieved STC 51 Single, STC 45 Pair, STC 37 Single, and STC 34 Pair
Fire Rating STC 37 Single 1 1/2 hr. Metal Door and Frame
No Fire Rating STC 45 Pair and STC 51 Single Galvanneal
Frame and Door Steel 16 ga Minimum Tested – additionally offered Stainless Steel 304 and 316
Astragal is not required in pairs for rating
Seal Sets used for different STC ratings are rating specific
STC Definition – Sound Transmission Class
Stainless Steel has different test ratings
Stainless Steel STC ratings for Singles are STC 48 and STC 34
Stainless Steel STC ratings for Pairs are STC 46 and STC 35
Commonly Found In:
Education Facilities
Hospitals & Medical Centers
Pharmaceutical Facilities
Research Facilities
Hospitality
Government Centers
Conference Rooms